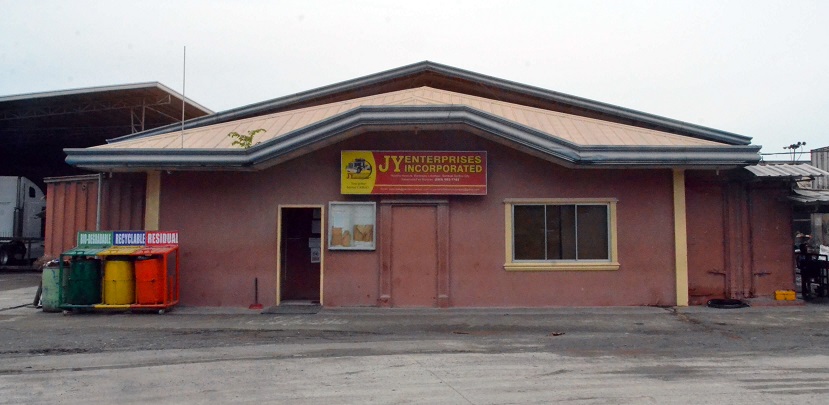 Founded on the year 1980's by Jun Yee, the company started as a small trucking services provider with eight (8) Japan truck units (Fuso, Isuzu). Back then, the company served Dole Philippines Incorporated– hauling for pineapples, and other businesses to haul corn, copra, etc. Envisioned to become the most trusted logistics company in the country, the owner invested in prime mover trucks to expand its services in a larger market and within a short span of time, the company has been accredited as logistics provider for Sumifru Philippines, Del Monte Philippines, Coca-Cola FEMSA (formerly Coca-Cola Bottlers Philippines, Inc.), Holcim Philippines Inc., San Miguel Brewery Inc. – to name a few.
JY Enterprises Incorporated has been investing in modern trucks and heavy equipment on top of its well-maintained existing fleet. It also has fulltime auxiliary which provides preventive maintenance in order to meet its commitment to the customers. Currently the company holds 228 prime mover units operating throughout Mindanao, more than 119 heavy equipment (including Hydraulic Excavator, Vibratory Compactor, Road Grader, Wheel Loader, 60-tonner Crane, Forklift, and Boom Truck), 16 warehouses with an average floor area in square meter – 5,000 square meters, more or less 50 units mixer truck, and 23 units concrete pump.
Apart from its investment to modern truck system, the management strategically created auxiliaries that serve as the fulltime support system such as but not limited to:
• Shop & Maintenance department;
• Parts & Supplies Department; and
• Fuel Servicing
Where auxiliaries maintain to perform their respective purposes, the company enjoys the advantages from the competition in the industry, in terms of efficiency in the road worthiness of trucks and other fleet, and faster turn-around in repairs, servicing, and preventive maintenance.
The company holds over 40 years of experience on its trucking and forklift operations and has progressively expanded to other business ventures in the field of logistics and supply up to present.
The offices of the company are located at Hadano Avenue, Barangay Labangal, General Santos City and Km20 Barangay Buhisan, Tibungco, Davao City which are the two key cities in the Island of Mindanao.
We aim to be the leading supplier of goods and services in all industries and in communities where we operate. This we will achieve through exploration and eventual entry into related fields, possible expansions through aggressive marketing and vibrant operations.
We recognize our people to be the best assets of the company. As such, it becomes imperative for us to make them grow professionally, emotionally and economically; instill the values of integrity, honesty, dedication and hard work.
We please our customers and clients with excellent delivery of our goods and services at the most reasonable and highly competitive prices, dealing with them with the highest level of integrity and honesty.
We build nice and friendly environment for our people to make them comfortable at work.
We believe in the Supreme Being who guides us in our daily undertaking.
We love our family as it is the reason for our perseverance and sacrifices.
We owe our existence to our valued clients and customers and they are the reason we strive hard to deliver excellent services and quality goods and equipment.
We support the laws of our beloved nation without reservation.
Excellence is our standard for measuring the quality, fitness, and optimum drive of our human resource.
Integrity at the core of all we do to provide service that is trustworthy, reliable, and fair.
Teamwork – We work hand in hand to ensure customers' satisfaction and to have a long lasting relationship with them.
Compassion in the conduct of our services to our drivers, operators, crews & labors, and staff who have committed to building a most trusted company in the logistics, warehousing, and services industry. Diversity is our way to advance an inclusive and respectful culture.